Welcome to the latest issue of
Ask Dr Sue
Easter Break's been and gone and Web to Success is getting ready to step out a little more bravely. (Goes with the weather, I think!) I'm really excited to be attending the Parents & Professionals Event at Brackley Football Club on May 2nd... you can read why a little further down.
And I'm also wondering about Google's recent announcement to penalise websites that are over-SEO'd. What does Google's announcement actually mean? And what does it mean for your business website?


Too Little, Too Much or Just Right?
It's been almost three weeks since Google's Matt Cutts announced planned penalties for over-SEO'd sites, but the debate over what is and isn't too much SEO still hasn't died down. And while too much optimisation is no longer a good thing (and rightly so), too little is just as damaging to your site. If you're not sure which category you fall into, keep reading:
Too Little
Nothing upsets me more than seeing a visually stunning website that attracts no visitors and earns no money. All the care,time and effort spent on the design are for nothing if the site just sits there. Usually, such sites show some very common faults:
They target the wrong keywords - usually highly competitive, general ones like marketing, sales, shoes, holidays or other equally unwinnable terms.
They have little content, or content that's too general, shallow and low-quality and not worth being shared
They have very few relevant links - sharing is the lifeblood of the internet and connecting with other sites covering similar or complementary topics is a must
They're not updated regularly.
If your site struggles with one or more of these faults, don't despair. You can optimise pages you already have. Check out my SEO for Beginners mini course to get an idea of the tasks you'll need to complete.

Alternatively, why not call me for a chat? I'm always happy to help.


Too Much
Amit Singhal from Google's core ranking team said recently that Our site quality algorithms are aimed at helping people find high quality sites by reducing the rankings of low quality content. Which is excellent news if you're enthusiastic about your online business and love sharing your knowledge with others. It's utterly disastrous if you scrape generic blog posts from article directories or rehash old news stories fifty ways just to cover all keyword variations.

Over-SEO'd websites tend to offer the sort of content I call drivel - something no self-respecting newspaper would print, even in a very slow week. The writing is clumsy to accommodate specific keywords. Spelling and grammar errors are not fixed. And these sites tend to have links from completely unrelated directories all over the world. It's the sort of content you wouldn't want to share with anyone.


Just Right
So what is considered just the right amount of SEO? And what kind of content would Google consider 'high quality'? Well, the usually cagey Google has actually provided some guidelines for this one:
Would you trust the information presented in this article?
Is this article written by an expert or enthusiast who knows the topic well, or is it more shallow in nature?
Does the site have duplicate, overlapping, or redundant articles on the same or similar topics with slightly different keyword variations?
Would you be comfortable giving your credit card information to this site?
Does this article have spelling, stylistic, or factual errors?
Does the article provide original content or information, original reporting, original research, or original analysis?
Does this article contain insightful analysis or interesting information that is beyond obvious?
Is this the sort of page you'd want to bookmark, share with a friend, or recommend?
This is not the complete list, which you can read here. But even from the examples quoted above it's obvious that content is no longer just king. Now good, original, quality content really rules!

Add to this standard SEO practices, like choosing the best winnable keywords, pithy descriptions, good images and high-quality links and you can create a website that will draw in warm, willing-to-buy visitors, who will be delighted with the information you provide and share it across the web. What more could you ask for?


---
Are you a Work-At-Home-Mum
Or Would You Like to Be?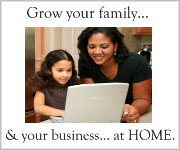 For me, teaching is a great way to help others make their dreams come true. And when I teach online business building courses, the students' dreams can be out of this world.

When the students are young parents, then my experience as a teacher and coach becomes even more amazing. Young mums (and the occasional dad) don't dream of instant riches. They dream instead of independence, quality time and flexibility. They're never short of ideas and they never lack dedication. Apparently, having kids (and having a dream) can do that to you.

Would you like to build a successful online business of your own? Do you have questions you'd like to ask first? Well, here's your chance:
I'll be attending the Parents & Professionals event in Brackley on May 2nd. It's at the Brackley Football Club, Churchill Way, Brackley and starts at 7pm. Why not come along and have a chat?
Your dreams deserve a chance, don't they?


---

Right, that's it from me for this week. I hope you keep well and busy until the next issue. As usual, please contact me if there's something specific you'd like to read about.

Until then,



Web to Success specialises in keyword research, SEO and internet marketing. It's my job to make your website work as hard as you - whether you need a hand or want to learn how to do it yourself.