Welcome to the latest issue of
Ask Dr Sue
It's busy at Web to Success! I'm starting a free SEO for Beginners mini-course - for all those business owners who like to DIY. I'll also share some personal networking advice (my husband is still laughing!), and, finally, here's a little helping hand for all the hero mums who want to run their own business.


Networking - Don't be Scared!
This from the greatest chicken this side of the M1. The fear of attending networking meetings was one thing that stopped me from going completely self-employed. I'm fine teaching large classes at the drop of a hat, I'm fine presenting in huge lecture halls, but NETWORKING?

I think it's just the word that puts the fear of god into many of us. My two recent experiences, with Banbury Business Women and the Towcester Business Club have been thoroughly enjoyable.

There was someone at hand to introduce me to other members,so my target of talking to at least two people was met within ten minutes. The atmosphere was cheerful and supportive and people seemed generally interested in meeting new faces and finding out what other members do.

Make sure you're well prepped, so that initial nerves won't derail you.
Have plenty of business cards on hand
If you're promoting an event, new product or special offer take flyers or handouts
Think of a couple of sentences to describe your business
And if you're very scared, set yourself a target before you go. Decide you'll talk to two people... just two.

Thus far, then, networking turnd out to be pleasant. But is it useful? Well, from two meetings I managed to find a new client and competent help overhauling my ailing laptop. That's useful, is it not?

So if fear of networking is all that's holding you back from setting up or expanding a business - don't let it. Take a deep breath and jump right in. You'll find the water much warmer than you thought.


---
An SEO Mini Course for Business Owners
I'm often asked about SEO tips, so rather than writing a bunch of emails whenever the question comes up, I've decided on writing a mini-course and making it available at Web to Success.

SEO for Beginners covers the basic SEO steps you'll need to get your business website off to a good start. Spend just 5 minutes every day, working from the top, and you'll soon see the benefits. (Remind you of exercise? SEO is a bit like that...)
---
Are you a Work-At-Home-Mum
Or Would You Like to Be?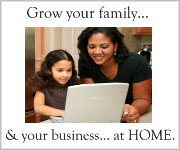 In one of my recent classes there was a mum of two, expecting number three. She had a demanding full-time job as a councillor, and came to my class to learn how to set up an online business of her own, so she could spend more time at home while the children were small.

Where she found the time to even attend class, let alone do all the homework was a mystery to me. But she did and her site was one of the first student sites that went up.

Since I've started teaching I've had several mums in my classes, and while other students might drop out or lose drive, the mums who decided to take the course never did. Seems to me, they had a very special incentive...

If you're a mum and want to work from home, here's a little freebie for you. An Online Business Masters Course designed and written by four mums. Because who would know better how to balance a family with a home business than another mum?
---

Right, that's it from me for this week. I hope you keep well and busy until the next issue. As usual, please contact me if there's something specific you'd like to read about.

Until then,



Web to Success specialises in keyword research, SEO and internet marketing. It's my job to make your website work as hard as the rest of your business!